Due to the Corona Virus pandemic, our dental office will be temporarily closed until further notice, to reduce risk of patient and provider infection. We will be available on an on-call basis for emergency care.
Please check back here for updates as the situation could vary day-to-day.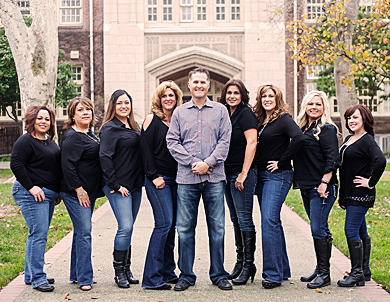 "High-Tech Dentistry with good Old Fashion personalized care"
You'll be cared for by our highly trained staff of dental professionals. We are energized to work as a team while providing the highest quality of care for your dental health. We offer complete dentistry for the entire family at a single location.
Customer Reviews:
See what our patients are saying.
"I've had some partial crown work done many years ago and although I'm not one to have any anxiety sitting in the dentist chair, he makes the novocaine shot painless. No kidding! I never felt a thing."
We Accept Most
Dental Insurance
& Offer
Financing Options
Call
(209) 478-1136
Request An
Appointment
Office Hours
Monday:
Tuesday:
Wednesday:
Thursday:
Friday:
8:00am to 4:30pm
8:00am to 4:30pm
8:00am to 4:30pm
8:00am to 4:30pm
8:00am to 1:00pm
*Closed Monday to Thursday from 1:00pm to 1:30pm*