Topics of Interest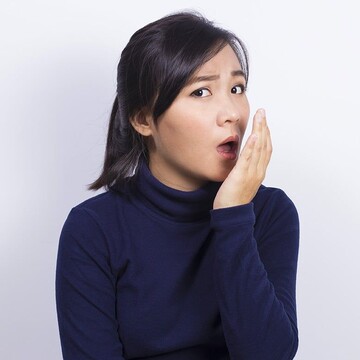 Why does my child have bad breath?

What your child eats affects the air he/she exhales. Certain foods, such as garlic and onions, contribute to objectionable breath odor. Once the food is absorbed into the bloodstream, it is transferred to the lungs, where it is expelled. Odors continue until the body eliminates the food. Your child may develop unpleasant breath from infrequent eating.

If your child doesn't brush and floss daily, particles of food remain in the mouth, collecting bacteria, which can cause bad breath. Food that collects between the teeth, on the tongue and around the gums can rot, leaving an unpleasant odor. Dry mouth occurs when the flow of saliva decreases. Saliva is necessary to cleanse the mouth and remove particles that may cause odor. Dry mouth may be caused by various medications, salivary gland problems or continuously breathing through the mouth. Bad breath may also be a sign of a medical disorder, such as a local infection in the respiratory tract, chronic sinusitis, postnasal drip, chronic bronchitis, diabetes, gastrointestinal disturbance, liver or kidney ailment.